News
Vera Cyr, sister of Yohanna Cyr, missing since 1978, has delivered a touching tribute of hope at our annual press conference for National Missing Children's Day. (Text in French) J'ai cherché pendant une journée entière pour trouver ce que j'allais dire devant vous....
read more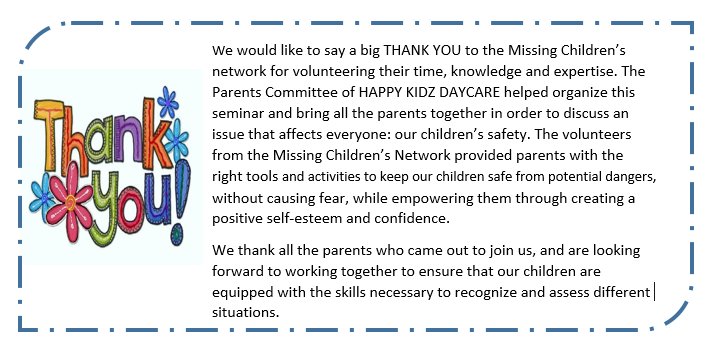 In our work, there is no better reward than to know that we help protect the population. The following message posted on-line by Happy Kidz Daycare of Montreal shed a ray of sunshine in our...
read more
Events
Help Us Bring Missing Children Home! Set in a festive and friendly atmosphere, competitors will take to the water and raise funds for the Network. From friendly races, to live music, to fun-filled activities for the entire family to enjoy, the shores along the canal...
read more